Meditation has many scientifically proven benefits
There are so many health benefits to meditation that it would be tiresome to read through all of them! Among the most notable are that meditation can reduce stress, anxiety, and depression [1], blood pressure [2] and cortisol levels [3], that it can improve immunity [4] and sleep [5], and slow down cell [6] and brain aging [7].
Don't get meditation? Don't worry?
Now there is just one issue: You have tried out meditation and you just don't get what all the fuss is about? Maybe it's just too boring? You are more of an active person and don't like to sit still for long periods of time?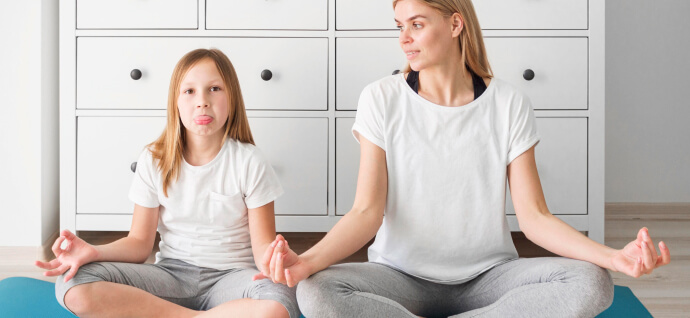 Here are some activities that serve a similar purpose
Breathing exercises (list scientifically proven benefits)
Many breathing exercises actually have similar effects to meditation. The great Indian yoga masters even consider breathing exercises a necessary prerequisite for meditation!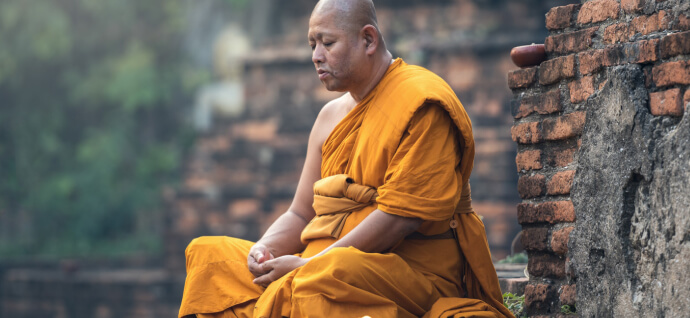 To learn more about which breathing exercises to do and how to do them, check out our Definitive Guide to Breathing for Success.
Swimming
If you know how to swim properly it can have a profound effect on your mental state.
Just think about it when you are swimming you are breathing rhythmically which is similar to a breathing exercise
You are stretching out your body which is also proven to get you calm and focused.
And of course you are exercising which, as we all know, has countless benefits.
This makes swimming a powerhouse mind and body activity. If you can absolutely make this part of your weekly routine.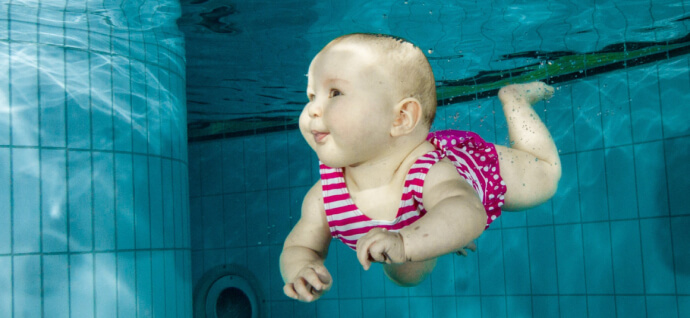 The only side effect is that you will get into really good shape.
Stretching Yoga and Pilates
Much of your stress and tension is held in the body as well as the mind. Release the tension from the body and it will be released from the mind.
Static stretching is the type of stretching you are most likely used to. Think of this as bending over and touching your toes and holding that position for 10-20 seconds or hanging off the pullup bar.
In addition to being super good for the mind, studies show that stretching can reduce stress and even improve your focus. To learn more about stretching and its many benefits check out the stretching habit in our habit directory.
2 particular methods of stretching that are very popular and have a great effect on mindset are Yoga and Pilates.
Yoga is a great alternative for those of us who don't like to sit still! It is meditation in movement and shares many of the health and mental benefits attributed to sitting meditation [14]. Regular yoga practice can reduce anxiety, depression, and stress [15]. It can also improve cognitive mechanisms such as attention, memory, and executive functions. It lowers blood pressure, improves heart function and can slow down aging.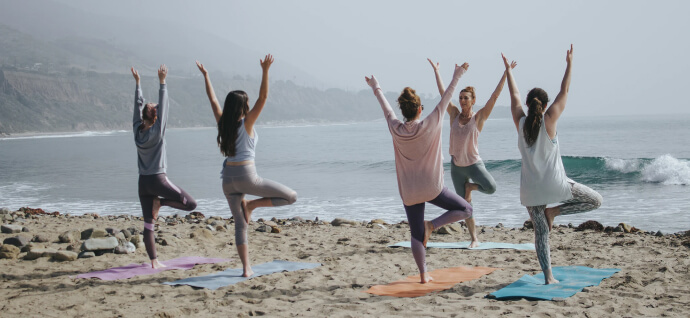 As opposed to sitting meditation, yoga also has many positive effects on the physical body such as improved strength, flexibility, and endurance.
Try out different style of yoga to find what suits you best. Check out our section on yoga in the habit directory and don't forget to track your new habit in Ultiself!
Pilates is a modern fitness system designed to improve strength, endurance, and flexibility. Many people also do it to relieve lower back pain. Pilates is great for those who are not into Eastern spiritual traditions and don't want to practice either meditation or yoga but still don't want to miss out on some of their benefits.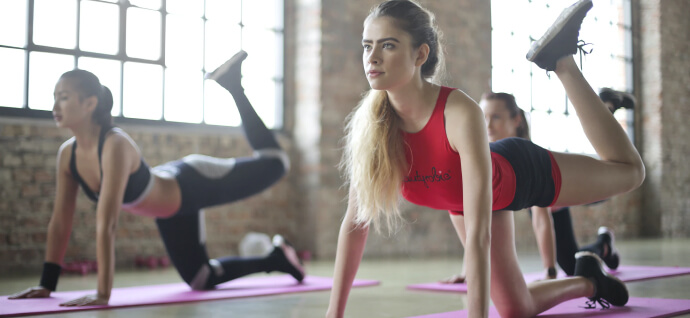 Just as yoga and meditation, pilates also has many positive effects on mental health. Science shows that it can reduce depression, anxiety, and fatigue and that it may increase levels of energy [16].
Going for walks
You don't need to do any fancy meditation to improve your well-being. You don't even need to do any yoga or pilates exercises.
A massive study that surveyed more than 1.2 million US-citizens showed that going for walks can reduce mental health burdens by 17.4% [17]. Other studies also show that walking in nature may reduce depression, anxiety, loneliness, and stress, and that it improves psychological well-being [18].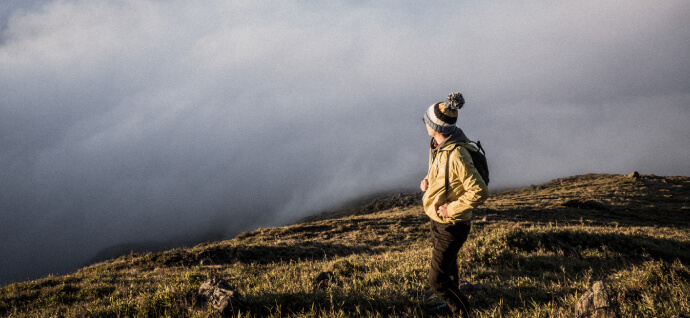 We, at UltiSelf, recognize the value of walking in nature. In fact, we defined it as one of the first key habits for improving health, mood, and productivity. Don't miss out on its benefits and make walking one of your new key-habits too. Put on your hiking shoes and enjoy the scenic beauty that nature has to offer. What could be more refreshing for those of us who live in big cities?
Conclusion
The health benefits of mediation are indeed incredible and we advise everyone to at least try it out once. But there is no reason to despair if you don't think that meditation is for you. For those of us who prefer moving to sitting, there are many things we can do that have similar benefits to meditation.
We can choose from a variety of breathing exercises with incredible physical and mental benefits. We can do yoga or sign up for a pilates class. And if all those things are too esoteric for you, there is sound scientific evidence that walks out in nature can be great for improving mental health too!
So don't wait any longer. Check out our habit directory and choose the area of your life that you want to improve. We have researched the benefits of more than 200 healthy habits for you. Just pick a habit you want to make a part of your life and make sure to track your progress so that you don't waste your time with things that don't work for you!
References
Expand
Collapse
Discover More Posts
Relevant Articles