The skincare industry has seen mega growth in consumer interest during the past decade due to the advancement of free information via video platforms and social media. [1,2]
Aside from its essential benefits, skincare has found a unique position as part of the growing interest in self-care and personal development.
Skincare has been a routine for many people worldwide, which is not surprising. The skin is a unique organ that reflects our health status, age, and longevity. This is why skincare is as crucial as choosing your long-term meal plan for balanced health and wellness.
According to a 2020 study, skincare routines significantly affect the quality of life, particularly in the areas of empowerment, self-esteem, and happiness. [3]
Taking care of your skin also reflects your self-management and discipline. Your skin health may also affect how society views your character. A study published by BioPsychoSocial Medicine found that teenagers and adults with acne are viewed as shy, stressed, lonely, and unhealthy.[4]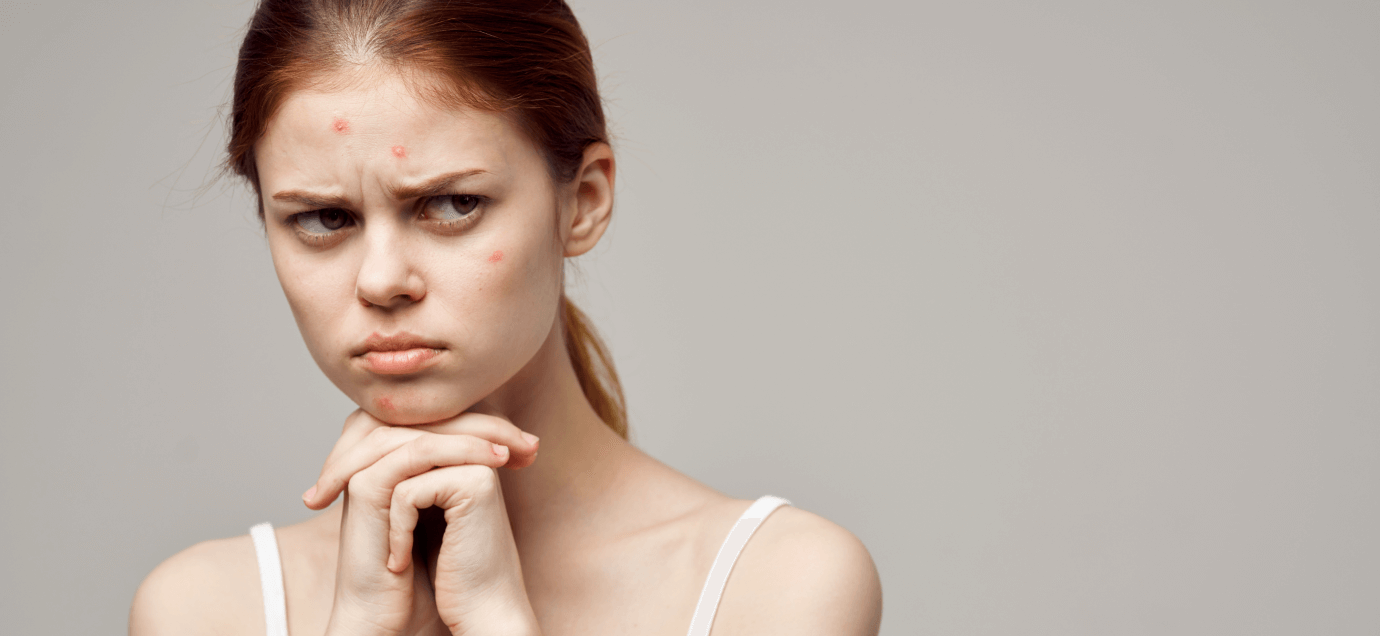 Essentially, skincare pays off in the long run. This is because your skin health also impacts your self-perception and mental well-being.
Here are the 5 surprising skincare ingredients for healthy-looking skin:
1. Creatine
Since the 90s, creatine has been used as a powerful body-building supplement to maximize the training and performance of athletes and bodybuilders. Surprisingly, the same compound, when applied topically, can be a great anti-aging ingredient.
As we age, damage to the skin's mitochondria accumulates due to long-term exposure to ultraviolet rays and pollution. This is directly linked to skin photoaging symptoms such as wrinkle formations, hair greying, impaired wound healing, and uneven pigmentation. [5]
Fortunately, there is something we could do to reverse skin aging. A study by the Journal of the American Academy of Dermatology has found creatine to be a crucial reservoir of energy-rich phosphates that the skin cells need to stay healthy and look young. [6]
Creatine gives your skin the vital cellular energy to regenerate and stimulate collagen production. More importantly, creatine encourages water retention within our cells, which helps prevent unwanted wrinkles and skin dryness. [6,7]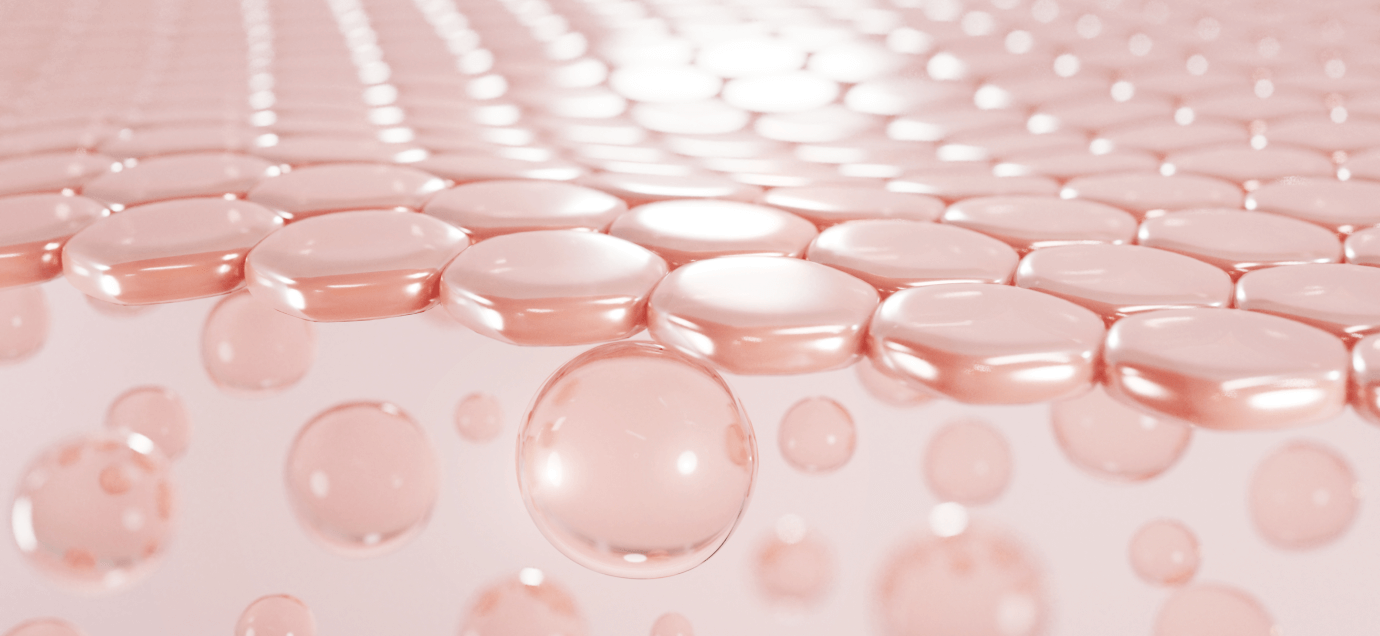 2. Caffeine
Your favorite morning coffee is not just a simple stimulant.
Studies show that concentrated doses of caffeine, when formulated into your skincare products, can be effective in treating skin aging and eliminating dark under-eye circles. [8,9]
Caffeine is a vasoconstrictor, which reduces blood flow by narrowing the blood vessels. Furthermore, caffeine molecules are tiny enough to penetrate the top layer of the skin and exert their effects. Like a real-life Instagram or Tiktok filter, caffeine, when used in skincare, can make your skin glow and look smoother. [10]
Caffeine is also a potent anti-inflammatory and antioxidant that protects the skin from free radicals that can damage your skin's natural collagen. In addition, caffeinated skincare products can restore damaged skin cells and improve fine lines and wrinkles.
There's also growing evidence that caffeine can be used to kill some types of skin cancers. [11] However, larger-scale studies should be done to prove its effect on cancers and other skin conditions.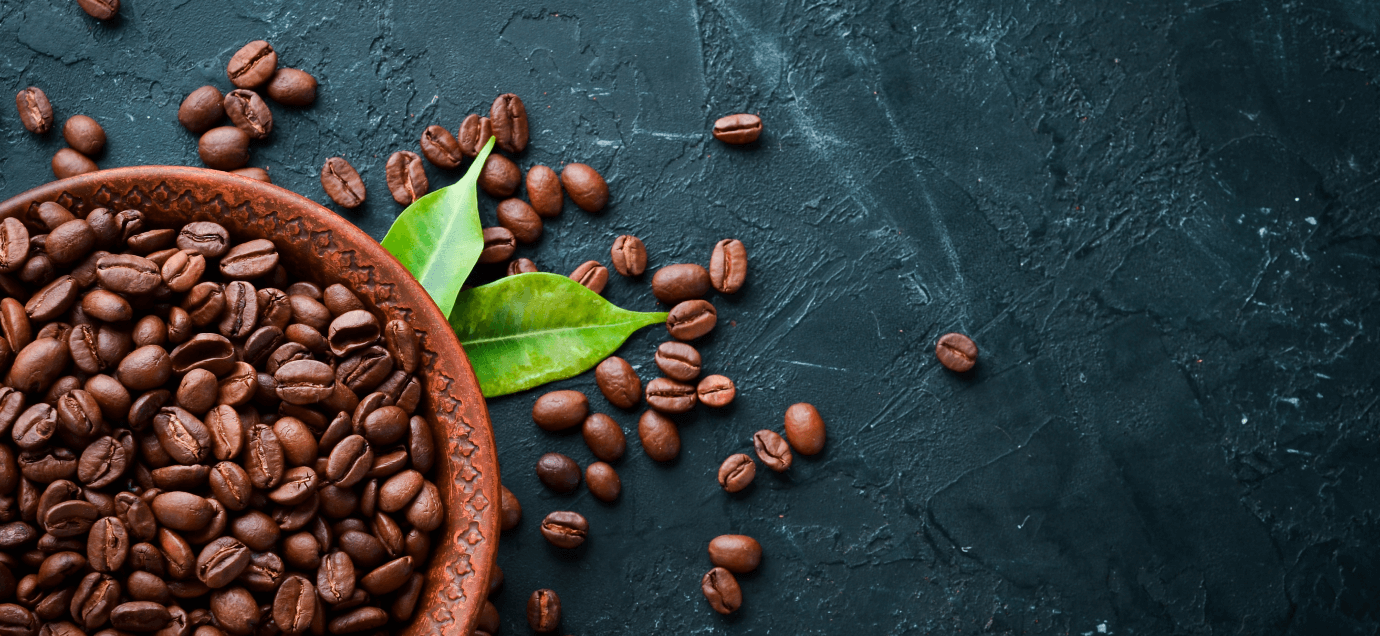 3. Charcoal
For millennia, charcoal has been used by mankind for different purposes, such as smelting iron, writing in papyrus, and even treating poisons and other diseases.
Today, activated charcoal is a key component of various skin care products. Like a sponge, skin care products containing charcoal claim, they can soak up excess oils, especially on the T-zone, and unclog the pores.
The T-zone is the areas of your face- the forehead, nose, and chin, that produce excess sebum or oil. In some people, too much oil could be problematic as they often develop acne and blemishes in these areas.
Research also found that the absorbent properties of charcoal allow electrical attraction and draw out dirt and dead skin cells from the skin's surface.
While there's still a need for more studies on the effectiveness of charcoal as an ingredient for skincare products, a 2020 study found that it is generally safe to use. [13]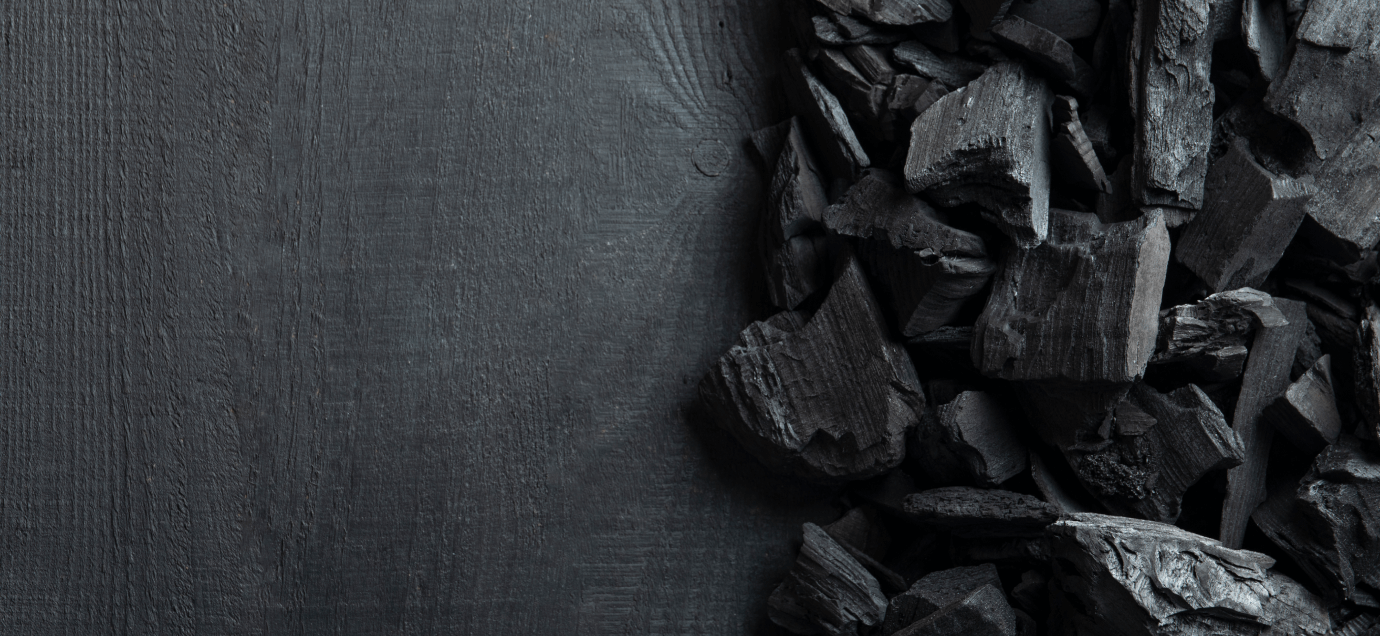 4. Red Algae
Yes, you read that right. Red algae [14,15] are beneficial in keeping your skin healthy and minimizing premature aging. These marine wonders are often found in deeper and warmer waters than other species of algae.
Red algae have unique properties that are potent at blocking UVA rays from the sun, making them an effective sunscreen ingredient. Exposure to UVA has been known to damage the skin's DNA and accelerate the aging of skin cells.
Furthermore, red algae also contain polyphenols and antioxidants, which help protect the cells from the effects of oxidative stress.
Most red algae products are great for dry skin due to their intrinsic moisture-retaining properties that hydrate the skin and promote a healthy skin barrier.
Similar to other moisturizing ingredients, red algae may also make you look younger by reducing the appearance of wrinkles and fine lines.
5. Yeast
Yeast [16,17,18], a baking ingredient, is also part of the list of surprising compounds that positively affect human skin, especially in keeping the skin hydrated and protected from oxidative stress.
Research shows that yeast fights free radicals caused by sun exposure and pollution. This is why skin care products containing yeast have rejuvenating properties and helps pigmentation.
More importantly, yeast also helps produce new collagen in the skin, which allows skin damage repair and keeps your skin smooth and healthy.
Yeast also contains lipids that are considered biosurfactants, which keep moisture in the skin and increase its hydration levels. This allows other skin care compounds you apply to your skin to be more effective and potent.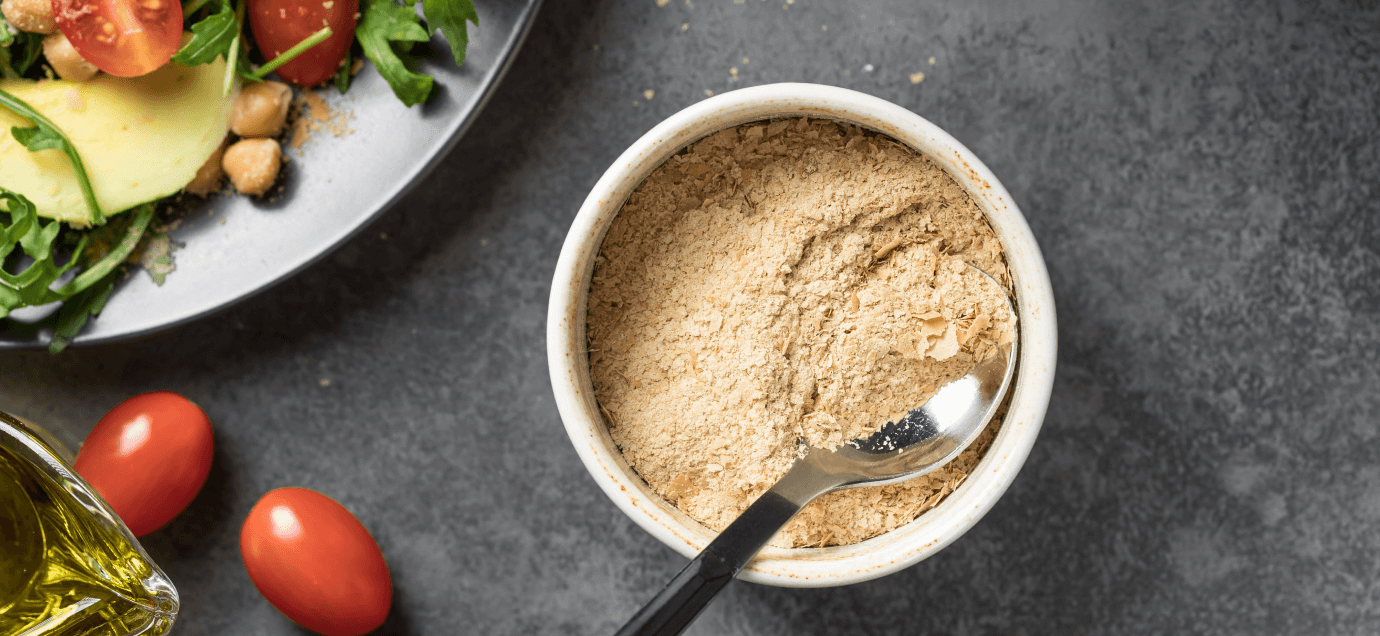 Bottomline
Today, many skincare products have surprising ingredients that can make the skin look younger and healthy.
Compounds that can help repair DNA damage and protect the skin cells from free radicals are always an excellent addition to your skincare routine.
Having healthy-looking skin can have a profound positive effect on your overall health and mental well-being.
Note that the compounds listed above are generally safe and are common skincare ingredients. However, this is not medical advice, and it is always best to consult your doctor or dermatologist if you have skin conditions.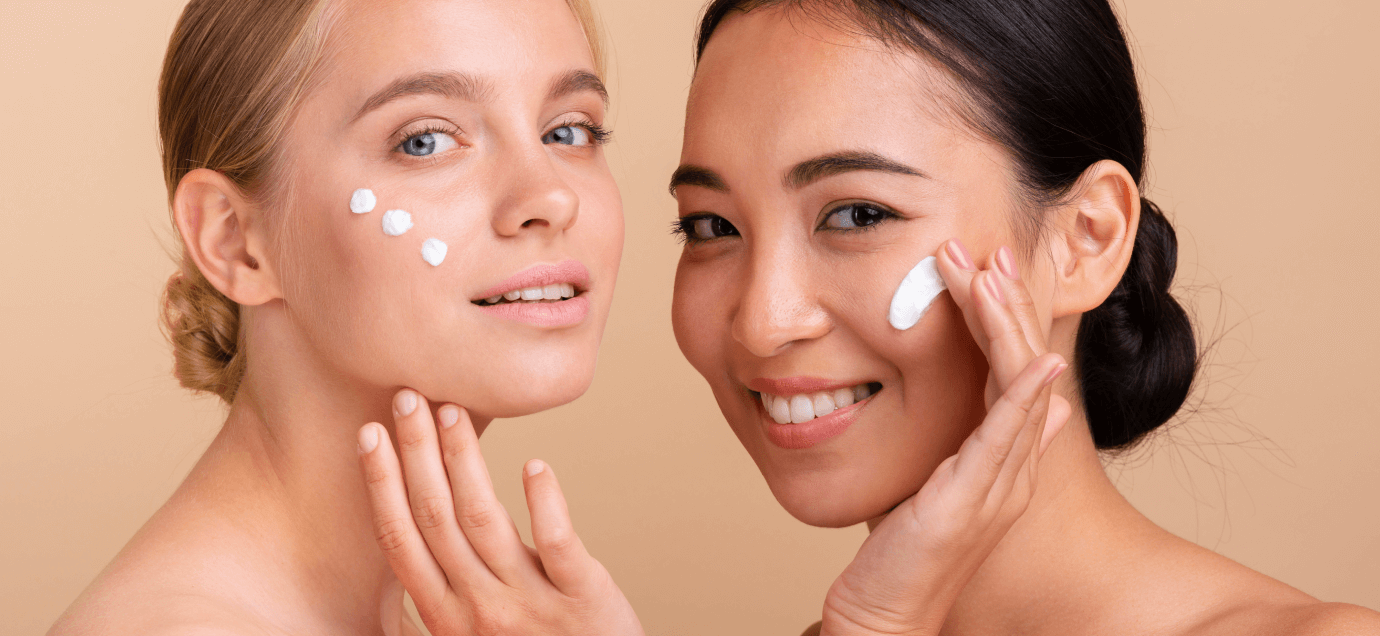 Joshi, M. & Korrapati, N. (2022). The Impact of Social Media on Skin Care: A Narrative Review. Lviv clinical bulletin 2022, 1(37)-2(38): 85-96 https://doi.org/10.25040/lkv2022.01-02.085
Business Fortune Insight. (nd). The global skincare market is projected to grow from $100.13 billion in 2021 to $145.82 billion in 2028 at a CAGR of 5.52% in forecast period, 2021-2028. https://www.fortunebusinessinsights.com/skin-care-market-102544
Zhang, L., Adique, A., Sarkar, P., Shenai, V., Sampath, M., Lai, R., Qi, J., Wang, M., & Farage, M. A. (2020, July 24). The Impact of Routine Skin Care on the Quality of Life. Cosmetics, 7(3), 59. https://doi.org/10.3390/cosmetics7030059
Stout, R., & Birch-Machin, M. (2019). Mitochondria's Role in Skin Ageing. Biology, 8(2), 29. https://doi.org/10.3390/biology8020029
Topical application of creatine is multibeneficial for human skin. (2005, March). Journal of the American Academy of Dermatology, 52(3), P32. https://doi.org/10.1016/j.jaad.2004.10.143
Peirano, R. I., Achterberg, V., Düsing, H. J., Akhiani, M., Koop, U., Jaspers, S., Krüger, A., Schwengler, H., Hamann, T., Wenck, H., Stäb, F., Gallinat, S., & Blatt, T. (2011). Dermal penetration of creatine from a face-care formulation containing creatine, guarana and glycerol is linked to effective antiwrinkle and antisagging efficacy in male subjects. Journal of cosmetic dermatology, 10(4), 273–281. https://doi.org/10.1111/j.1473-2165.2011.00579.x
Herman, A., & Herman, A. P. (2013). Caffeine's mechanisms of action and its cosmetic use. Skin pharmacology and physiology, 26(1), 8–14. https://doi.org/10.1159/000343174
Li, Y. F., Ouyang, S. H., Tu, L. F., Wang, X., Yuan, W. L., Wang, G. E., Wu, Y. P., Duan, W. J., Yu, H. M., Fang, Z. Z., Kurihara, H., Zhang, Y., & He, R. R. (2018). Caffeine Protects Skin from Oxidative Stress-Induced Senescence through the Activation of Autophagy. Theranostics, 8(20), 5713–5730. https://doi.org/10.7150/thno.28778
Herman, A., & Herman, A. P. (2013). Caffeine's mechanisms of action and its cosmetic use. Skin pharmacology and physiology, 26(1), 8–14. https://doi.org/10.1159/000343174
Song, F., Qureshi, A. A., & Han, J. (2012, July 1). Increased Caffeine Intake Is Associated with Reduced Risk of Basal Cell Carcinoma of the Skin. Cancer Research, 72(13), 3282–3289. https://doi.org/10.1158/0008-5472.can-11-3511
FORMULATION AND EVALUATION OF ACTIVATED CHARCOAL PEEL OFF MASK. (2019, January 1). International Journal of Pharmacy Research &Amp; Technology, 9(2). https://doi.org/10.31838/ijprt/09.02.06
Sanchez, N., Fayne, R., & Burroway, B. (2020). Charcoal: An ancient material with a new face. Clinics in dermatology, 38(2), 262–264. https://doi.org/10.1016/j.clindermatol.2019.07.025
Jean-Yves Berthon, Rachida Nachat-Kappes, Mathieu Bey, Jean-Paul Cadoret, Isabelle Renimel & Edith Filaire (2017) Marine algae as attractive source to skin care, Free Radical Research, 51:6, 555-567, DOI: 10.1080/10715762.2017.1355550
Lee, J. C., Hou, M. F., Huang, H. W., Chang, F. R., Yeh, C. C., Tang, J. Y., & Chang, H. W. (2013, June 3). Marine algal natural products with anti-oxidative, anti-inflammatory, and anti-cancer properties. Cancer Cell International, 13(1). https://doi.org/10.1186/1475-2867-13-55
Kantayos, V., Kim, J. S., & Baek, S. H. (2022). Enhanced Anti-Skin-Aging Activity of Yeast Extract-Treated Resveratrol Rice DJ526. Molecules (Basel, Switzerland), 27(6), 1951. https://doi.org/10.3390/molecules27061951
Amaral, P. F., Coelho, M. A., Marrucho, I. M., & Coutinho, J. A. (2010). Biosurfactants from yeasts: characteristics, production and application. Advances in experimental medicine and biology, 672, 236–249. https://doi.org/10.1007/978-1-4419-5979-9_18
Adu, S. A., Naughton, P. J., Marchant, R., & Banat, I. M. (2020). Microbial Biosurfactants in Cosmetic and Personal Skincare Pharmaceutical Formulations. Pharmaceutics, 12(11), 1099. https://doi.org/10.3390/pharmaceutics12111099
Discover More Posts
Relevant Articles