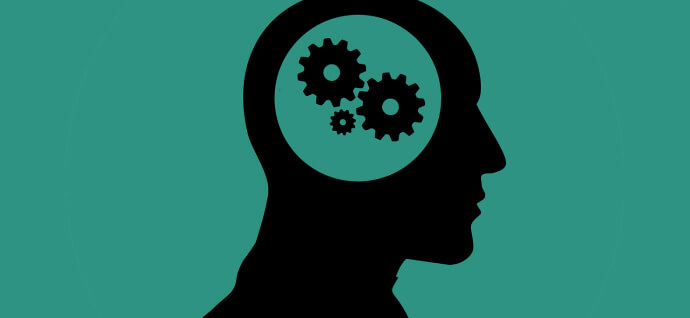 You've likely heard of positive affirmations, either from a self-help book or maybe even your therapist told you to try them. Positive affirmations have become a popular tool for many reasons. However, if you've never tried them before the concept can feel rather odd.
What are Positive Affirmations?
Positive affirmations are exactly what they say they are- saying nice statements. Incorporating positive affirmations into your life simply means using positive phrases that combat your own negative thinking or boost your confidence. They can range from simple mottos like "I am worthy" to mantra-like sentences like "I eat well, I exercise, I take care of my body, I get shit done". Most of the work on positive affirmations come from self-affirmation theory which focuses on how people protect a positive self-image [1]. The general purpose of using these phrases is to reframe your thinking, combat negative thoughts, and challenge unhealthy thought patterns that keep you from achieving your best self.
Do Positive Affirmations Work?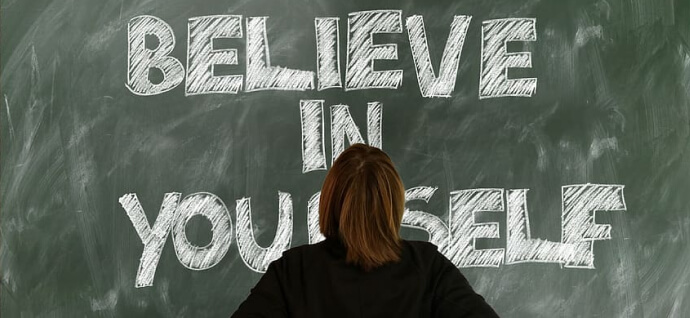 Yes, they do. Positive affirmations have been shown in multiple studies as an effective means to reduce stress [2], increase positive thinking, improve motivation [3], and even help with the academic performance [4]. They appear to be especially effective in people who struggle with low self-esteem [5]. Other groups that benefit the most from using positive affirmations include people who tend to be defensive [6] and people susceptible to negative stereotypes [7], [8].
One of the reasons adults struggle so much with accepting positive affirmations as a valid way to improve their well-being is because it can feel silly to say nice things to yourself. In our society, it's much more accepted to be self-deprecating and launch yourself into dark spirals listing all the reasons you've failed. Standing in front of a mirror and saying "I can do anything I set my mind to" is a lot harder than staring at the bags under your eyes while thinking about how bad your skin looks under the fluorescent lights.
How do Positive Affirmations Work?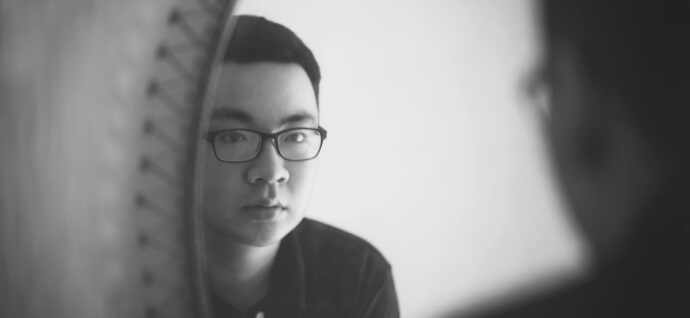 The area of the brain activated by positive affirmations is the ventromedial prefrontal cortex, which processes risk and fear. It is also key for positive valuation and self-assessment. Shockingly enough, engaging in regular positive affirmations can quite literally change your brain. Research using MRI scans have shown that certain neural pathways are increased when people practice positive self-affirmations [9]. Using positive self-talk also actually changes the way your brain responds to stressful messages [10], making you more effective at coping and dealing with the threat. It's not surprising that due to these benefits, people who use positive affirmations become more confident and less likely to ruminate when exposed to personal threats, such as failure [11]. Overall, the power of positive self-talk can change the infrastructure of your brain making you a better assessor of threats, less likely to stress, and more confident in your responses.
How Do I use Positive Affirmations?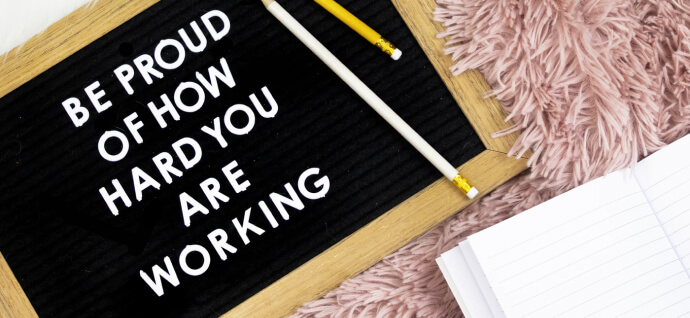 Whether or not they make a big difference in your life, positive affirmations are worth a try. They are free, easy to use, and everyone needs a hype man (even if it's yourself).
The first tip for implementing them in your life is that the type of positive affirmations matter. They should be relevant to your goals or to the hurdle you are trying to conquer. For instance, if you are struggling with confidence you could say "I am worthy, I am loved". If you are trying to improve your daily habits, you could say something like "I track my habits using the Ultiself App".
Secondly, you should repeat them. There are no hard rules about how often but 3-5 times a day is enough to notice results. Try writing them down in a journal or saying them in the mirror to really help drive the messages home. Finally, you should choose phrases that are meaningful to you. They should reflect your values, even if they feel like distant goals, they should reflect where you want to be and how you envision yourself. For instance, saying "I am the strongest powerlifter who ever lived" wouldn't make much sense if you are doing parkour.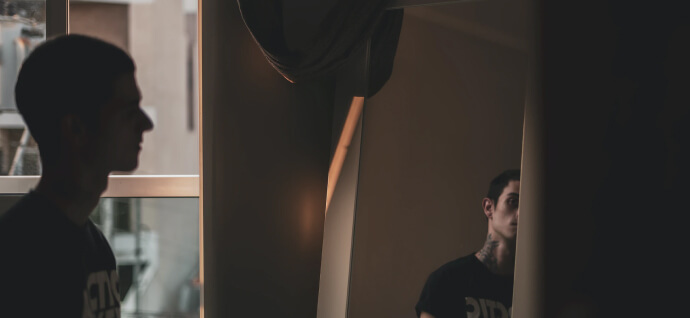 Using positive affirmations may be a key piece to your daily routine that boosts you into action and helps reduce your stress, improve your confidence, and helps you to better manage negative life events. If you are having trouble getting started check out the list below for some useful phrases. Pick one of these or invent one that resonates with you. Begin saying it in the mirror, writing it in a journal, post notes around your home, or whatever works for you. Make sure you repeat the phrase a few times daily and notice how it positively impacts your thinking.
Examples of Positive Affirmations
Self-Esteem
I am worthy and I will focus on my health
I am beautiful
I am capable
I deserve good things
I forgive myself and I move forward
I trust my own wisdom and I get better every day
I am awesome
Motivation for Goals
I am confident and capable
I am an excellent worker, I will reach my goals
I track my habits and I set daily goals
I rise above negative feelings and focus on my tasks
I am strong and determined
I am in charge of my own thoughts and I don't judge myself
I move forward into positive thinking
Positive Affirmations for Work and School
My contributions matter and I am proud of my work
I am confident and capable
Through my contributions, I make positive changes to the world
I forgive others for sometimes doing the wrong thing, and I forgive myself when I do the same;
I believe in myself
I will learn from my mistakes and grow stronger every day
My failures do not define me they help me grow
Discover More Posts
Relevant Articles