Aging is inevitable, but do we have any control over how rapidly we age? Maybe!
The exact mechanisms behind why or how we age aren't fully known. Researchers have discovered many genetic and epigenetic influences that impact how our cells change over time. Epigenetic influences on aging are of particular interest since they can be influenced by external factors like diet, physical activity, and supplements. It is thought that epigenetics influences around 70% of our aging and certain epigenetic changes can be reversed.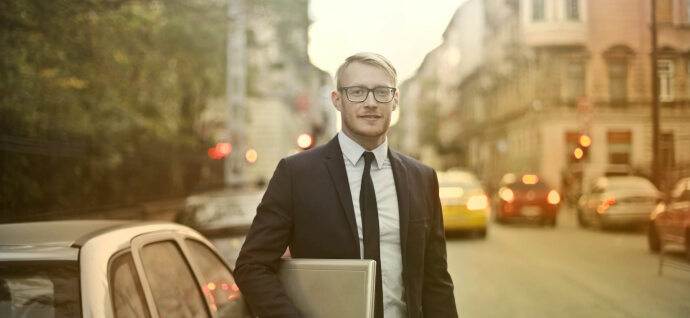 In this article, we'll look at the latest research investigating the possibility of using peptides to help slow the aging process. First, let's look at the role of epigenetics in aging.
The Role of Epigenetics in Aging
Aging refers to the biological process of getting older. While some age-related changes are not reversible, changes due to certain epigenetic mechanisms can be.
Epigenetics is the study of how genes are affected by environment and behavior. Unlike genetic changes, epigenetic changes do not change your DNA sequence but instead, change how your body reads a DNA sequence.
For instance, certain epigenetic changes, directly affected by behaviors like exercise, affect how particular genes are turned on or off. As we age, these changes influence everything from skin elasticity to the development of Alzheimer's.
How Does Epigenetics Work?
Certain epigenetic changes offer a potential way to treat age-related decline because they present pathways to manipulate how genes are expressed.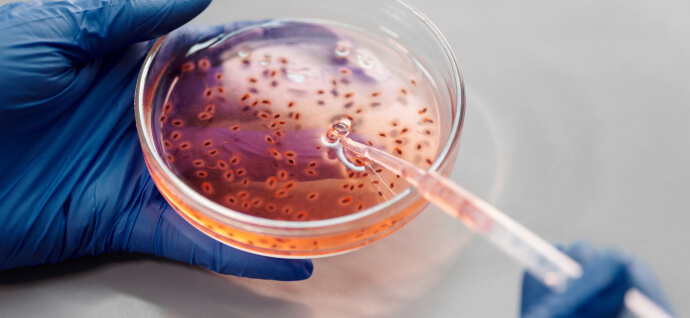 Here are the three types of epigenetic changes that affect how genes are expressed in the aging process:
DNA Methylation
DNA Methylation changes the activity of DNA without changing its sequence. It does so by adding a chemical group to specific places on the DNA where it blocks proteins that "read" the gene. Just as methylation turns genes "off", they can be turned back "on" via demethylation. The level of DNA methylation decreases [1] with age.
Histone Modification
Histones are proteins in cells that provide structural support to chromosomes. If a single strand of DNA were stretched out it would be several meters in length. In order to fit into a cell, DNA must wrap itself tightly around histones. The resulting complex formed is known as chromatin.

Chromatin not only acts as a way to condense DNA, but it also affects how genes are expressed. For instance, some genes cannot be accessed while tightly wound around a histone so chromatin would have to uncoil in order for the DNA to be "read". This process of opening up is referred to as chromatin remodeling. Chemical groups can be added or taken away that can cause chromatin remodeling. Aging is associated with an overall loss of histones and changes to chromatin.
Non-coding RNA
RNA is essential in many biological processes and the expression of genes. Coding RNA is used to make proteins. Non-coding RNA helps to regulate gene expression by breaking down coding RNA, preventing the formation of proteins. Non-coding RNA may also play a role in the epigenetics of aging by modifying histones to turn genes "on" or "off".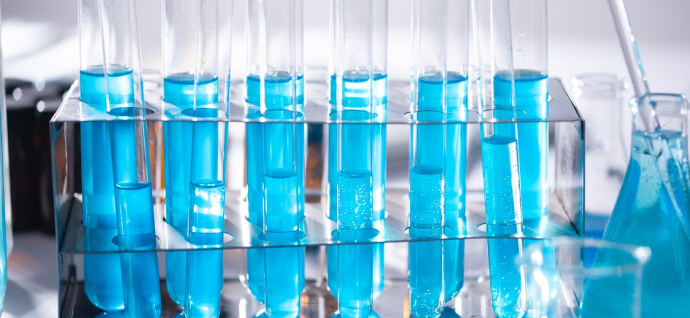 Peptides and Anti-aging
Peptides have gained considerable attention as a potential way to influence various aspects of epigenetic regulation [2]. Peptides are branches of amino acids with peptide bonds that are very easy for the body to absorb and use. They come from natural and synthetic sources.
Peptides are the major signaling molecules in our bodies and play a significant role in epigenetic expression. There are thousands of types of peptides being investigated for their anti-aging properties. Here are the four types of peptides and how they can influence epigenetics and aging.
Epigenetics and Peptides
The effect of peptides on epigenetic expression will never be a straightforward science because so many factors can influence genetic regulation. However, there have been multiple exciting breakthroughs that have helped us better understand the changes that occur to human genes over time and possible ways to slow or reverse those changes.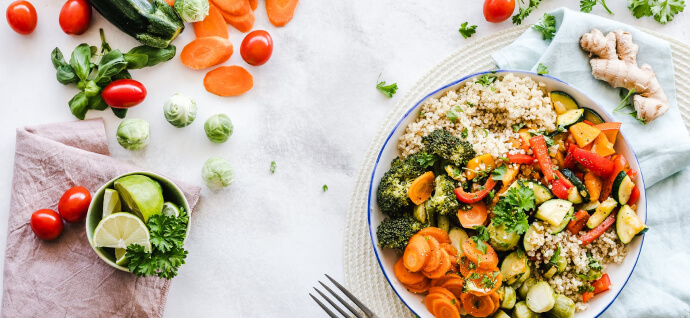 As scientists continue to examine peptides for their therapeutic uses in the treatment of age-related disease, you may be wondering how you can slow the aging process through epigenetics and peptides.
Here are some proven ways to slow down your biological clock:
Eat well: Whole foods and plant-derived protein are excellent sources of peptides. In particular, quinoa, soy, tomatoes, eggs, milk, beans, hemp, and flaxseed have all been proven to be rich in beneficial bioactive peptides. Incorporating fermented food and "anti-aging" diets like the sirtfood diet or intermittent fasting may also help you.
Exercise: Physical activity is great for your overall health but also has been shown to reduce or even reverse epigenetic mutations associated with aging.
Visit a clinic: There are various anti-aging clinics [18] popping up all over the nation. These clinics specialize in prescribing tailored anti-aging programs based on your presenting needs.
Keep reading: As research continues to develop and more compounds are being made available for personal use, sites like Ultiself will keep you up to date on all the exciting longevity research.
Discover More Posts
Relevant Articles